Welcome to CIBC Mellon Careers
Life at CIBC Mellon
Empowering. Challenging. Rewarding.
Explore CIBC Mellon's Employee Engagement Review (PDF)
CIBC Mellon is recognized globally as a Canadian leader in asset servicing, and great people help set our company apart.
We are a diverse and dynamic workplace where employees take an active role in delivering on strategic objectives while advancing their individual career goals. We encourage innovative thinking and give our employees the support and resources they need to turn great ideas into actions.
Our talented employees are one of CIBC Mellon's most important assets: we know that investing in recruiting, retaining, motivating and engaging our team helps set our company, clients and stakeholders up for success. Our culture of excellence, client focus, teamwork, and integrity encourages CIBC Mellon employees to be community leaders, champions of learning, and advocates of inclusion.
We reward and recognize productive people, provide a compelling total rewards offering, and create opportunities for employees to thrive. Employee engagement is a central pillar of our corporate goals: we work to foster an environment that encourages creativity, personal and professional growth, and making a positive difference for our communities — all while having a little fun together along the way.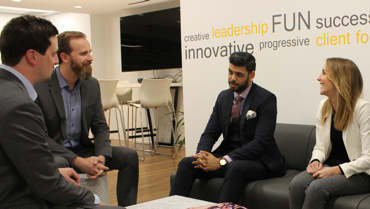 Employee Engagement Review
Explore CIBC Mellon's first-ever employee engagement review to learn more about our great employee experience.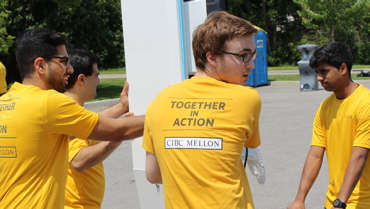 Corporate Social Responsibility
We empower employees to make a positive difference in the communities where we live and work.  Our CSR program is employee-focused, employee-led and employee-driven.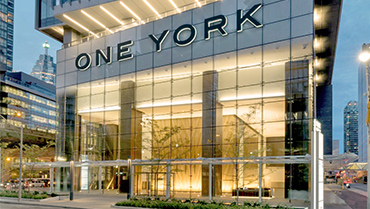 Inspired Workspaces: For Our Team and Our World
Employee comfort and wellbeing is always a priority at CIBC Mellon. By moving our corporate headquarters to 1 York Street in Toronto, we were able to combine aspects that enhance both employee wellbeing and environmental sustainability.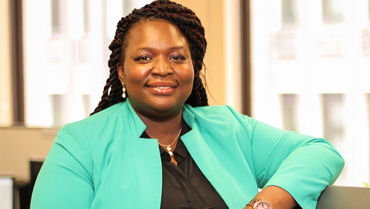 Monique's Life at CIBC Mellon
Hear from Monique, Client Integration Solutions Analyst, about her role, employee experience and the things that surprised her about working at CIBC Mellon - plus some helpful advice for applicants.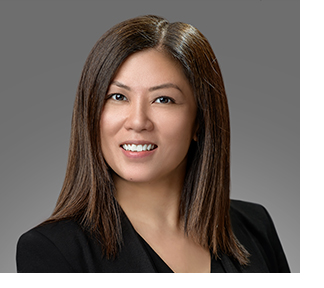 Message from Maple Tam
Vice President, Chief Human Resources Officer
At CIBC Mellon, great people set our company apart. Our talented employees are critical to achieving our vision: we know that investing in recruiting, retaining, motivating and engaging the brightest in the industry helps position our company, clients and stakeholders for success. It's with the effort and contribution of our team that CIBC Mellon strives to be Canada's leader in asset servicing.
CIBC Mellon's exceptional employee experience is defined by its culture. Driven by our vision and values, employees are empowered and given the tools and resources to make a meaningful impact, both in and outside of the workplace. Reinforced by our commitments to corporate social responsibility and lifelong learning, CIBC Mellon offers opportunities for continuous growth, which are backed by a competitive total rewards package that focuses on employee wellbeing in its entirety.
Whether you are a seasoned professional or a future leader in financial services, joining our company means being a part of a team of engaged individuals whose thoughts, ideas and opinions matter. I invite you to view our job postings where you will find many exciting opportunities to grow and thrive in a dynamic environment.
Sincerely,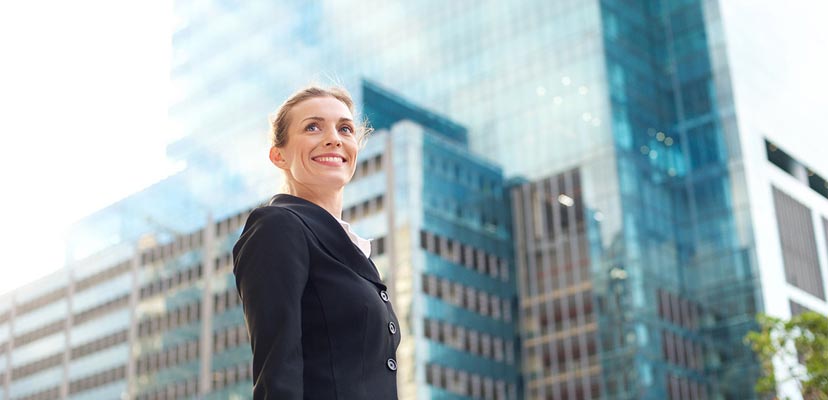 Total Rewards at CIBC Mellon
CIBC Mellon's Total Rewards program is a comprehensive package of both monetary and non-monetary rewards that focuses on employee wellbeing in its entirety across five pillars:
Community and Environment
A firm believer in doing well by doing right, CIBC Mellon has a strong corporate social responsibility program. We are committed to making a positive difference in the communities in which we live and work, and we provide CIBC Mellon employees with special programs and incentives to support their efforts. Some examples include:
Employee-driven fundraising and volunteering, including paid time off for employees to volunteer in teams during regular workplace hours.
Student scholarship awards
Donations of up to $1,500 in recognition of employees' personal volunteering efforts through our Ambassador Program
Women's Initiatives Network
Diversity Committee
Read our Corporate Responsibility Review to learn more.
Learning and Achievement
CIBC Mellon actively invests in employee growth. We offer a wide selection of learning and development programs that support an environment of continuous learning and improvement. We believe in life-long learning, and we support employees as they build their skills, their knowledge, and their careers at CIBC Mellon. We also work hard to recognize productive people as they help move our business forward. Our learning and recognition programs include:
Tuition Assistance Program
Skills for Your Success workshop series
CIBC Mellon Acumen program designed to help employees better understand our business, industry and clients
Thousands of e-Learning courses
Leadership Development Program, with courses for emerging leaders and senior leaders
Job Shadow Program
Mentorship programs
Peers' Choice Awards
MyIdeas program to foster and celebrate innovation
President's Leadership Award
MyRecognition peer-to-peer recognition program
Years of Service Awards
Life
CIBC Mellon helps employees achieve work-life balance through a catalogue of perks, discounts, and work-life resources, including a host of in-office activities, events and opportunities that help our team build and strengthen connections with colleagues. Working at CIBC Mellon will give you access to:
Generous vacation and personal time allowances
Employee discounts on financial services plus products and services form more than 1,200 national brands and local businesses
Health and wellbeing support services
Company-paid emergency back-up childcare program
Informative workshops
Wealth
Aside from our competitive savings and retirement packages, CIBC Mellon offers an annual Short-Term Incentive Plan that supports our performance-based culture by aligning business goals, performance, and rewards.
Wellbeing
Understanding that each employee has a unique health and wellness profile, CIBC Mellon offers tools and resources built on the principles of flexibility, choice and sustainability, which include our FlexChoice health and dental plan. Our commitment to health and wellness at work also includes an array of programs, activities and resources, including our annual employee wellness fair, our walk/run club, complimentary memberships with Evolve Functional Fitness and regular deliveries of fresh fruit.
CIBC Mellon's Vision and Values
CIBC Mellon's Vision
To be the leader in asset servicing, delivering global solutions in Canada through client-focused service excellence.
CIBC Mellon's Values
Our values guide our employees in their day to day efforts to meet, and whenever possible, exceed the expectations of our clients.
Client Focus – Putting the client at the centre of all that we do.
Integrity – Acting with the highest ethical standards for our company, our employees and our clients.
Teamwork – Fostering collaboration and diversity to empower employees to build relationships and deliver insights.
Excellence – Setting the standard for leading-edge solutions, innovation and continuous improvement.
Doing Well by Doing Right
Corporate social responsibility at CIBC Mellon
Corporate social responsibility helps CIBC Mellon deliver better results for our clients, our colleagues and our communities.
We believe success is measured not only by how we perform financially, but also by our willingness to take responsibility for the impact of our actions - on clients, employees, shareholders, partners, our communities and the environment.
We believe that by acting with responsibility, care and commitment at all times, we can make a positive difference in our communities, motivate our employees and serve our clients more effectively.
Learn more by downloading our most recent overview of: Corporate Social Responsibility at CIBC Mellon.
Social finance, from ESG to SRI
According to BNY Mellon research, social finance refers to any investment activity that generates financial returns and includes social and environmental impact. Social finance encompasses diverse investment strategies and products across asset classes that deliver a range of risk-adjusted returns and align with different investor motivations and goals. Social finance includes four primary strategies: socially responsible investing (SRI), environmental finance, development finance and impact investing.
Social finance impacts are already emerging via investor demands and regulatory changes. In particular, pension plan sponsors are now beginning to investigate considerations of environmental, social and governance (ESG) factors.
Environmental Sustainability at CIBC Mellon
Employee comfort and wellbeing is always a priority at CIBC Mellon. By moving our corporate headquarters to 1 York Street in Toronto, we were able to combine aspects that enhance both employee wellbeing and environmental sustainability. Our team cares about the environment, whether it be the environment found in our office or in nature. We have realized a number of environmental sustainability benefits since moving to the new location, including:
18 per cent reduction in light energy
46.79 per cent reduction in water use
87.6 per cent of waste diversion from the landfill
41.9 per cent of construction materials included recycled content
91 per cent of the wood-based products used in construction were Forest Stewardship Council (FSC) certified
61 per cent of the materials used in building the office were manufactured regionally
CIBC Mellon's Toronto headquarters is pursuing a Leadership in Energy and Environmental Design (LEED) certification. LEED is a third-party program that authenticates that a building adheres to strategies that enhance and improve human and environmental health.
Read the case study to learn more about CIBC Mellon and its green and sustainable office environment.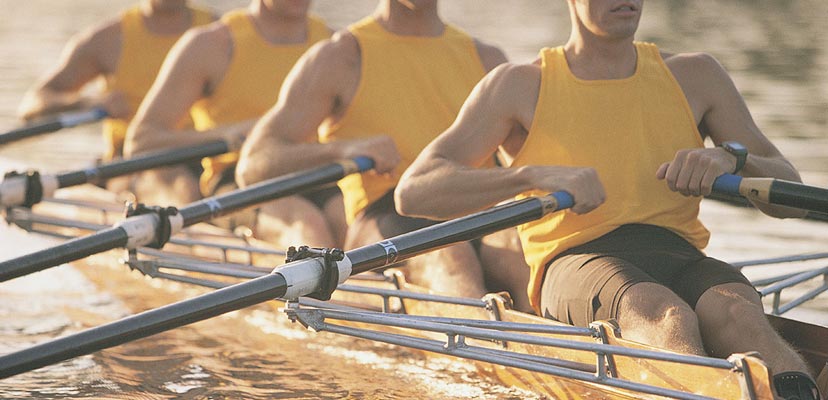 Awards
We're proud of our efforts to engage employees, make a positive difference in our communities, and make CIBC Mellon a place where great people want to be.  In addition to numerous financial services industry honours, we are regularly recognized for our great employee experience.  Recent awards include being named among the Achievers 50 Most Engaged Workplaces in North America, earning a Canadian HR Award for "Best Reward and Recognition Strategy" and being highly commended at the Employee Engagement Awards in the "Social Responsibility Project of the Year" category.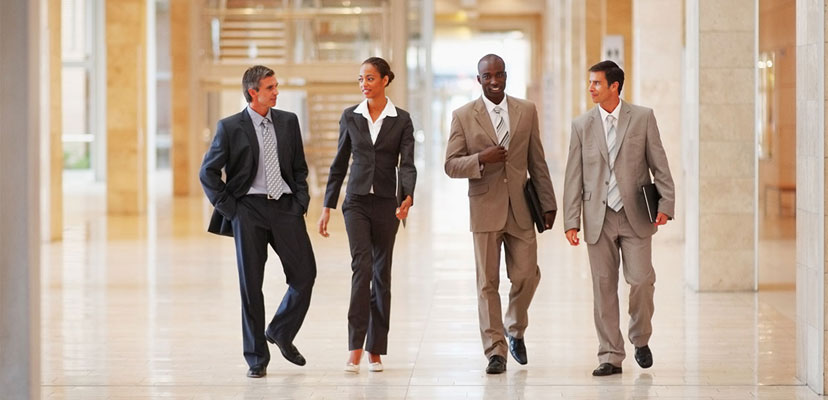 A Day in the Life at CIBC Mellon
CIBC Mellon employees share their experiences, career successes and tips for applicants
We believe that our engaged employees are one of CIBC Mellon's most important assets. Engaging employees is one of our core corporate goals, and we are always working to make CIBC Mellon a place where talented people choose to start and build their careers.
We're friendly, diverse and professional, and are recognized as a leader in client service excellence. We offer an array of opportunities, and our growing business means we continue to work hard to recruit and promote committed people who share our commitment to doing well by doing right.
Explore life at CIBC Mellon through the eyes of a few of the employees who help make us Canada's leader in asset servicing.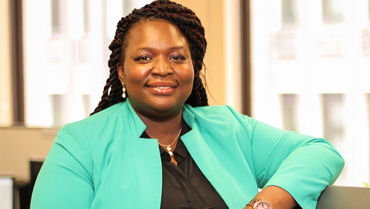 Monique's Life at CIBC Mellon
Hear from Monique Oyetakin, Analyst, Client Integration Solutions, about her role, employee experience and the things that surprised her about working at CIBC Mellon - and some helpful tips for applicants.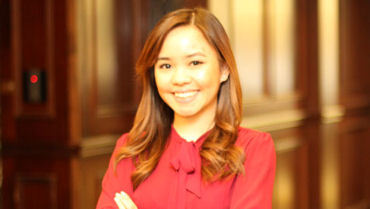 Karen's Life at CIBC Mellon
Karen Cheung speaks about her role as a Senior Financial Reporting and Tax Analyst, including her daily responsibilities, the things she likes most about working at CIBC Mellon, and her suggestions for young professionals looking to join us.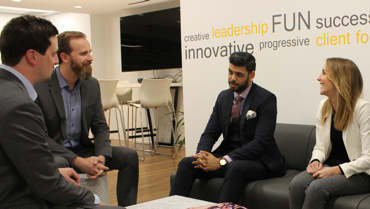 Employee Engagement Review
Explore CIBC Mellon's first-ever employee engagement review to learn more about our great employee experience.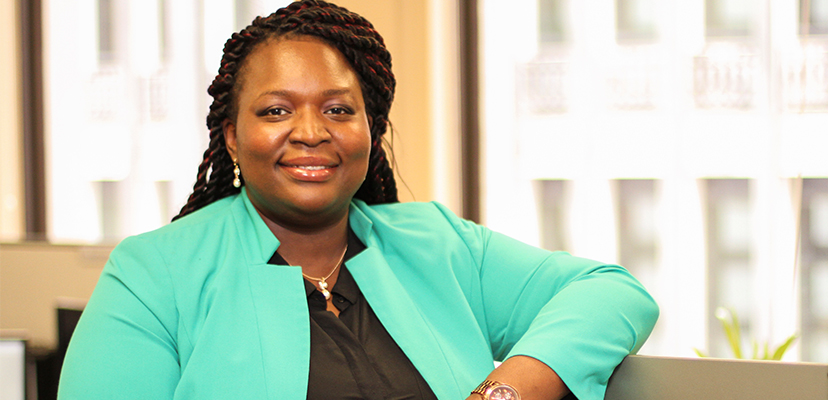 A Day in the Life at CIBC Mellon
Featuring Monique, Client Integration Solutions Analyst
"I enjoy my job because each day is different, and I'm always learning something new."
My role
As an analyst in the Client Integrations Solutions department at CIBC Mellon, I help support clients on Workbench, the application support desk our clients use to access reports and other information about their investments. I help clients monitor their accounts, which includes troubleshooting for clients that are having access-related issues to our Workbench site, helping clients with their transactions and answering any questions regarding Workbench or other CIBC Mellon platforms. My role in a client-facing position requires I know everything about the many products CIBC Mellon offers.
A day in my life
I enjoy my job because each day is different, and I'm always learning something new. In a day I assist clients via phone and e-mail as they navigate Workbench and our other information delivery tools. I complete administrative duties which include testing new user IDs, creating user profiles for new and existing clients and monitoring client access to CIBC Mellon platforms. I also test trade files for clients in what we call Instruction Upload, which clients use for posting larger volumes of transactions. CIBC Mellon has won a lot of new business recently, so there's never a dull moment.
What I like most about working at CIBC Mellon
One of the most enjoyable experiences I've had at CIBC Mellon was the CIBC Mellon 2014 Annual Grand Prix Tricycle Race in support of the Shoppers Drug Mart OneWalk to Conquer Cancer. There was a huge employee response to the event, and it was great to see executives and co-workers having fun racing around on tricycles in support of a worthwhile cause.
Three things that surprised me after I started working here  
The teams and volunteering opportunities we have—everyone has a chance to get involved in fundraising efforts and company committees.
The company's strong focus on corporate social responsibility.
The incredible opportunities for growth: mentorship, job-shadowing programs as well as tuition assistance for employees.
Advice to potential applicants
I love working at CIBC Mellon and am proud to represent the company at various job fairs. I find myself telling students that in my experience, new opportunities arise where you're not looking. You may have studied one subject, but you may not end up in that career—you have to keep your eyes open. I started my career in telephone banking, and before moving to CIBC Mellon I didn't even know what a custodial bank was. You never know where you'll fit in, and you can learn to apply your talents to opportunities you hadn't considered before.
Personal career achievement
My nomination and appointment as CIBC Mellon's 2013 United Way Campaign Co-Chair.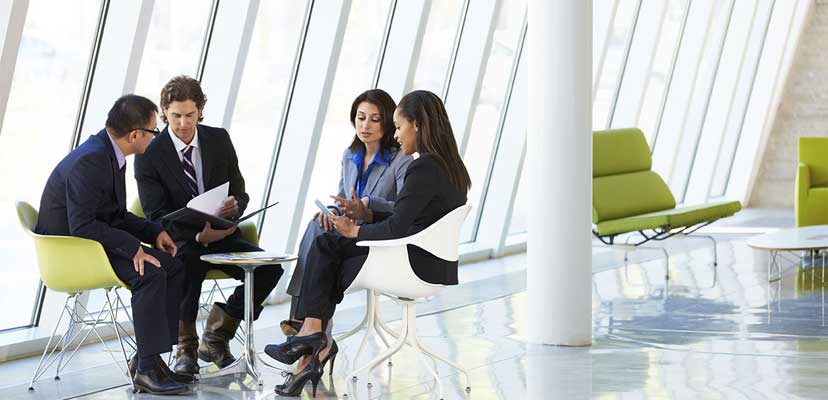 Dedication to Diversity
Powered by diverse ideas and experiences
At CIBC Mellon, we understand that attracting and retaining a diverse team of employees who reflect the communities in which we live and work is a vital component to our success.  We strongly value different perspectives and have built our corporate brand on a foundation of respect and fairness.  Our employees are encouraged to celebrate their diversity continuously, and are given the opportunity to promote their unique characteristics at the annual employee-driven Diversity Showcase.
Our diverse makeup contributes to a rich workplace where employees value exchanging creative ideas, engaging in unique problem solving, and collaborating to enhance the way we serve our clients.  We believe that by creating an inclusive culture, we will attract the best and the brightest.
By removing barriers to success, including through our Accessibility Program and commitment to Accessibility for Ontarians with Disabilities training, we will build a motivated and committed team that will drive our core focus: helping our clients achieve their investment goals by offering the best service and products available.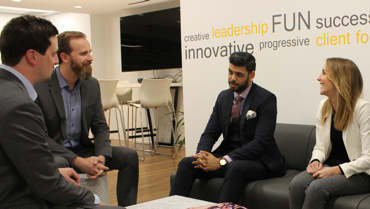 Strength in Diversity
We know that building a vibrant culture of inclusion creates a stronger, smarter and more successful company. Read more about our commitment to diversity in our first-ever employee engagement review.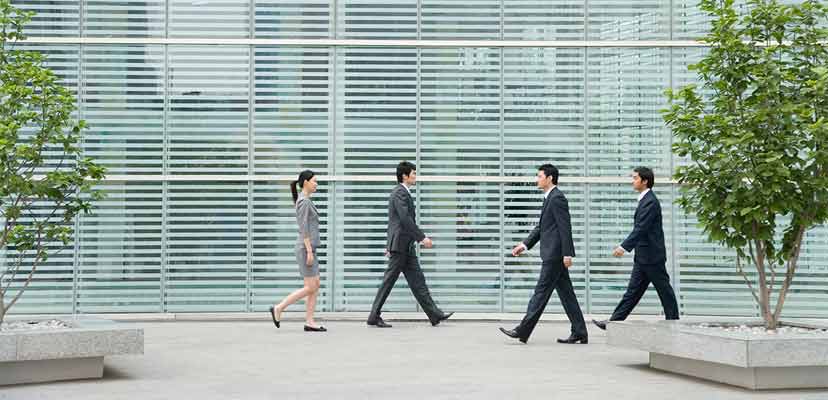 Students and Recent Graduates
Learning doesn't stop at the classroom door.
Whether you're a recent graduate or continuing your post-secondary education, CIBC Mellon offers a great environment to begin and grow your career. 
Entry Level Positions
Working full-time in an entry level role gives you access to our various learning opportunities, such as the Job Shadow program, the Mentorship program and a library of e-Learning and classroom training opportunities.  Each of these programs is designed to help you explore different career paths, find out what you enjoy doing most, and start you on the road to success. 
Hiring graduates right out of college and university has been a positive experience for us, one that has contributed to achieving our business objectives and one that we will continue to practice.  The team at CIBC Mellon is committed to life-long learning, and we want you to grow with us!
One of our most popular entry level positions is fund accounting, and we almost always have a need for talented fund accountants.  To find out which entry level opportunities are currently available, visit our career opportunities page.
Summer Student Program
Each summer, CIBC Mellon hires a group of students to help in many different areas across the company. This paid, four-month program is a tremendous opportunity for post-secondary students returning to school in the fall to gain valuable experience in the financial services industry. Our summer students are responsible for helping our teams achieve their goals, working side-by-side with our full-time staff to move our business and clients forward. Summer students build their networks and their skills as they work alongside some of the most knowledgeable people in the industry. 
Summer student opportunities are not limited to those studying finance or accounting: we hire students to support a range of other areas, including Information Technology, Human Resources, Risk, Compliance, Legal, Communications and more.
Look for our "Summer Student program" posting on our Career page in January.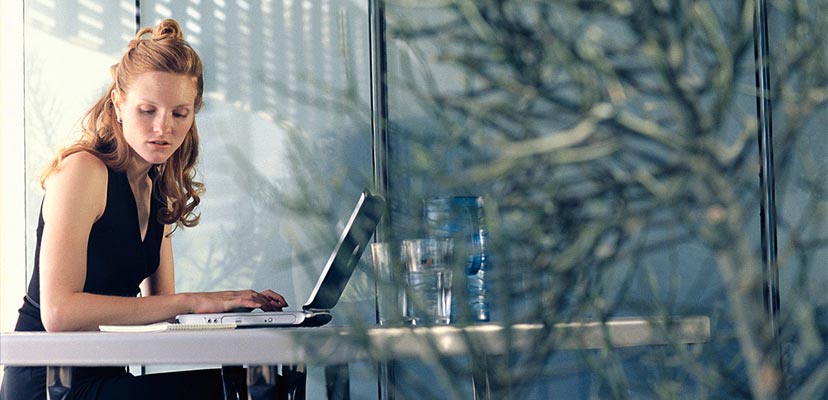 Job Applicant FAQs and Interview Tips
How to apply for career opportunities at CIBC Mellon
What is the best way to express interest in a position at CIBC Mellon?
Applying online is the fastest and most efficient way to express interest in an opportunity at CIBC Mellon. Conduct a job search to find out more about our current openings.
Why should I take the time to register and create a profile?
By registering and creating your personal candidate profile, you can choose to receive alerts when new jobs are being posted. When you register with CIBC Mellon, you can post your resume electronically, update your personal job profile, maintain your contact information, identify job preferences, and keep track of jobs you've applied for.
How often are job postings updated?
CIBC Mellon job postings are updated on a weekly basis.
How do I search for a job?
There are several ways to go about a job search on our job listings page. You can search by keyword and you can use any combination of the pull-down filters.
After I have submitted a resume and applied to a position, when will I hear back from CIBC Mellon?
If you have the qualities and experience that we are looking for in a candidate, a recruiter will contact you to schedule a preliminary phone interview. If your response to one or more qualifying questions indicates that you do not have the minimum qualifications, you will not be contacted.
What if I forgot my username and password?
If you forgot your password, please click "Forgot your password?"  My profile section and the information will be sent to the e-mail address associated with your profile. If you are experiencing technical difficulties with the reset of a user name or password, contact Njoyn Technical Support at 1 877-427-7717 or use the link at left.  
The interview
A multi-stage process
As part of our commitment to hire talented employees who can help make a meaningful difference for our clients and our company, candidates should look forward to demonstrating their strengths across several conversations, typically including a phone screening, initial interview with our recruiters and one or more meetings with the hiring manager(s).  
Preparing and Presenting
Prior to your interview, please take time to review our website and learn more about CIBC Mellon.  Be sure to explore our careers page and carefully review the job description of the position for which you are interviewing. 
Be sure to plan enough time for your commute to our office so you can arrive on time. 
Dress in professional business attire – you want to put your best foot forward.  
Bring a copy of your resume and be prepared to answer questions about your past experiences, successes and challenges.
When you are asked a situational question, answer the question in three steps: Describe the situation that you were in, describe the actions that you took, and the end result.
Getting to Know You
Candidates for our junior roles can expect both behavioral questions and technical questions. We want to know about you, how you work, and how you interact in a team.  We also want to explore your education and technical capabilities to better understand how you might be able to contribute to the role and to our company.  Below are a few examples:
Why did you choose to apply to CIBC Mellon?
Give me an example of an important goal that you set for yourself and describe your progress in reaching that goal?
How do you calculate a NAV?
What are corporate actions?
How would you solve X challenge using Microsoft Excel?
More experienced candidates can expect questions focused on their leadership skills, innovative thinking and their ability to deliver for clients. Below are a few examples:
What are a few of your most innovative accomplishments?
How have you demonstrated an awareness of risk in past decision making?
What are some initiatives that you've implemented?
Describe a challenge or conflict you have overcome, and the strategies you used to do so.
How can you lead others to achieve a vision?