CIBC Mellon Legal and Regulatory Matters
Legal & Regulatory Matters
Conditions of use
Please read the following conditions of use (the "Conditions") of this website (the "Site") carefully.  By accessing this Site or any of its pages, you acknowledge the Conditions and agree to be bound by them.
If you do not agree to the Conditions, do not access this Site or any pages hereof.  You agree to review the Conditions regularly and your continued access or use of this Site means that you have agreed to any and all changes in the Conditions.
No legal, financial, or other advice
The information provided on or via this Site, which may be considered advertising, is for general information and reference purposes only and is not intended to provide or be legal, tax, accounting, investment, financial or other professional advice on any matter, nor to represent any contractual commitment, nor is it an offer or solicitation to buiy or sell any products (including financial products) or services, and is not to be used as or construed as, such. Many factors unknown to us, as well as your individual circumstances, may affect the applicability of any statement or comment made on or via this Site. You should not act or rely on any information contained in or accessed via this Site without consulting a professional advisor. CIBC Mellon nor any person it is related to, is not responsible in any manner for any damages (including direct, indirect, incidental, special, consequential, exemplary or punitive damages) whatsoever and howsoever caused, arising out of, or in connection with, the use of or inability to use this Site, or reliance on the information it contains or which it gives access to, to take any action or make any decision, or the unauthorized use or reproduction of the information contained in this Site. All products or services provided by any of CIBC Mellon, CIBC or BNY Mellon or parties related to them are governed solely by the terms of the written agreements they enter into in such respect, which do not include the material contained on or via this Site.
No warranties
We make efforts to confirm the accuracy of information and materials contained on this Site, including text, graphics, links to other Internet resources and other items, however such information is provided on an "as is" basis without warranty or condition of any kind.  This Site may include inaccuracies or typographical errors.  No warranty of any kind, implied, express, or statutory is given in conjunction with the information and materials on or operation of this Site.  Changes may be made at any time to the Conditions, information and materials contained on this Site without prior notice.  Internet software or transmission problems may produce inaccurate or incomplete copies of information and materials that may be downloaded and displayed on a party's computer. It is not possible to ensure that information will be completely secure as it is being sent over the Internet.  CIBC Mellon will not accept any liability for any loss you may suffer as a result of a breach in the security of your information as it is being sent.
Copyright and trademark
Copyright© 1996-2020 CIBC Mellon Trust Company and CIBC Mellon Global Securities Services Company. All rights reserved. 
CIBC Mellon is a licensed user of the CIBC trade-mark and certain BNY Mellon trade-marks, is the corporate brand of CIBC Mellon Global Securities Services Company and CIBC Mellon Trust Company, and may be used as a generic term to refer to either or both companies. CIBC Mellon or others own the intellectual property rights in the underlying HTML, text, audio clips, compilations video clips and other content that may be made available to you on this Site. Unless otherwise specified, no one has permission to copy, redistribute, reproduce, republish, store in any medium, re-transmit, modify or make public or commercial use of, in any form, the information or any other material found on this Site.
Certain names, graphics, logos, icons, designs, words, titles, phrases or other content at this Site may constitute trade names, trade-marks or service marks of CIBC Mellon or others. The display of any such marks on this Site does not imply the granting of any form of license. All product names mentioned on this Site are the trade-marks of their respective owners. Any unauthorized downloading, re-transmission, or other copying or modification of trade-marks and of the contents of this Site may be a violation of federal or other laws that apply to trade-marks and/or copyrights. You are advised that violation may result in legal action.
No endorsement for links / software
Hyperlinks to other Internet resources or websites ("External Site(s)") are meant for your convenience only and are to be used entirely at your own risk. The content, accuracy, opinions expressed, and other links provided by External Sites are not reviewed, investigated, verified, monitored, endorsed, approved or controlled by CIBC Mellon or its affiliates.

CIBC Mellon makes no representations whatsoever about any External Site which you may access through this Site.  When you access an External Site, please understand that it is independent from CIBC Mellon, and that CIBC Mellon has no control and no responsibility over the content on External Sites.  In addition, a link to an External Site does not mean that CIBC Mellon endorses or accepts any responsibility or liability for the content, or use, of such External Site, and any damages in connection with the linking.  It is up to you to take precautions to ensure that whatever External Site that you select for your use is free of such items as viruses, worms, trojan horses and other items of a destructive nature.

Links to External Sites that allow for downloadable software are also for convenience only and CIBC Mellon accepts no responsibility or liability for any difficulties, consequences or damages associated with such downloading.  The use of any such downloaded software is governed by the terms of the particular license agreement which accompanies or which is provided with the software.
Available only where permitted by law
All products or services of CIBC Mellon or any other entity described or referred to on this Site are only offered or available in jurisdictions where they may be legally offered. This communication does not constitute an offer or solicitation to anyone in any jurisdiction in which such an offer or solicitation is not authorized or to any person to whom it is unlawful to make such a solicitation. Despite any reference which may be made on this Site, not all CIBC Mellon, CIBC or BNY Mellon products and services are offered at all locations, nor by each of them. BNY Mellon is the corporate brand of The Bank of New York Mellon Corporation and may also be used as a generic term to reference the Corporation as a whole or its various subsidiaries generally. Products and services may be provided under various brand names and in various countries by subsidiaries, affiliates, and joint ventures of The Bank of New York Mellon Corporation where authorized and regulated as required within each jurisdiction.
Jurisdiction
This Site is administered by CIBC Mellon from its offices in Canada. This Site is governed by and construed in accordance with the laws of the Province of Ontario and the federal laws of Canada applicable in Ontario.
National Instrument 24-101 - Institutional Trade Matching and Settlement - Trade-Matching Statement
To: All trade-matching parties providing trade orders to, acting on behalf of, or executing a trade with CIBC Mellon
This Trade-Matching Statement is being provided in accordance with National Instrument 24-101 - "Institutional Trade Matching and Settlement" and Companion Policy 24-101CP [the "National Instrument"].  It applies to all trades that are subject to the National Instrument.
We confirm that we have established, maintain, and enforce policies and procedures designed to achieve matching in accordance with the National Instrument.
Richard Anton
Senior Vice President and Chief Operations Officer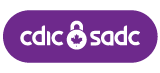 CIBC Mellon Trust Company is a Member of the Canada Deposit Insurance Corporation (CDIC)
All cash held in the deposit account by CIBC Mellon Trust Company (CMT) which is due on demand is eligible to be insured under the Canada Deposit Insurance Corporation Act.
Deposit account services of CIBC Mellon Trust Company terms and conditions
Legal notices to CIBC Mellon
Offices designated for the service of enforcement notices 
In accordance with the Support Orders And Support Provisions (Trust and Loan Companies) Regulations and for the purpose of Section 448(3) of the Trust and Loan Companies Act, CIBC Mellon Trust Company has designated the following offices in each of the provinces and territories listed for the service of enforcement notices:
Quebec
CIBC Mellon Trust Company
1001 de Maisonneuve Blvd. West
Suite 650
Montreal, QC H3A 3C8
CANADA
Attn: Michael Graham, Executive Director, Quebec and Atlantic Canada
Ontario, Yukon, Northwest Territories, Nunavut
CIBC Mellon Trust Company
255 Queens Avenue
Suite 800
London, ON N6A 5R8
CANADA
Attn: Laura Barker, Assistant Vice President, Pension Benefits Operations
Alberta, Manitoba, Saskatchewan 
CIBC Mellon Trust Company
601 The Dome Tower
333-7th Avenue S.W.
6th Floor
Calgary, AB T2P 2Z1
CANADA
Attn: David Planden, Vice President, Relationship Management, Western Canada
British Columbia
CIBC Mellon Trust Company
400 Burrard Street
Suite 402
Vancouver, BC V6C 3A6
CANADA
Attn: Cathy Phillips, Relationship Executive, Relationship Management
CIBC Mellon's Commitment to Accessibility
CIBC Mellon is committed to making our company accessible to all individuals, including persons with disabilities. Our goal is to treat all individuals in a manner that allows them to maintain their dignity and independence. We continue to establish and maintain standards to ensure equal treatment and accessibility for all individuals. This is done in accordance with legislation, feedback from our employees and clients, and best practices.
As part of our commitment to accessibility, CIBC Mellon will continue to meet the needs of all individuals, including persons with disabilities by:
Proactively preventing and removing barriers to accessibility
Meeting accessibility requirements under the Integrated Accessibility Standards Regulation (IASR)
Ensuring compliance with the Accessible Customer Service Standard
Achieving compliance with the World Wide Web Consortium Web Content Accessibility Guidelines
Providing employees with resources, tools and training to achieve compliance with CIBC Mellon's commitment to accessibility and legislation
Ensuring information, including emergency procedures, are made available in an accessible format
Developing and communicating feedback processes to respond to inquiries and suggestions
Reviewing and updating policies and practices regularly to ensure CIBC Mellon's commitment to accessibility
For more information on CIBC Mellon's commitment to accessibility, please refer to CIBC Mellon's Accessibility for Ontarians with Disabilities Policy and Multi-Year Plan.
Any questions or concerns regarding accessibility can be directed to Corporate Affairs at CIBC Mellon. Accessible formats or communication supports are available upon request.
Contact Corporate Affairs
By Mail: CIBC Mellon Corporate Affairs, CIBC Mellon, 1 York Street, Suite 900, Toronto, Ontario, M5J 0B6
By Phone: (416) 643-5000
By E-Mail: corporate_affairs@cibcmellon.com
Code of Conduct
At CIBC Mellon, we are committed to understanding our clients' needs and exceeding their expectations.  We deliver on this promise through the efforts of our dedicated and skilled employees.
In everything we do, our Code of Conduct provides us with personal and business guidelines to ensure we act in the best interests of our clients, our employees and our company.
The Code applies to all employees at CIBC Mellon, including full-time, part-time and contract employees, and officers of the corporation.
To help employees understand the Code, they complete an online testing program, and certify each year that they will adhere to the Code and its principles.
CIBC Mellon's Commitment to Human Rights
Respecting Human Rights
CIBC Mellon is committed to the protection and preservation of human rights.
Our commitment to human rights is embedded in the culture and values that define our company and is reflected in our policies and actions toward our employees, suppliers, clients and the communities where we do business. CIBC Mellon maintains and enforces an environment where people are treated fairly in the workplace regardless of personal characteristics, such as age, gender, disability, race/ethnicity, sexual orientation, gender identity, gender expression, and family or marital status.
We strive to create an environment of integrity and respect for all individuals. We are a company where employees are encouraged to make their voices heard and we recognize that new ideas and business success flourish in a culture of collaboration, creativity and employee empowerment. CIBC Mellon employees are engaged, professional and care about each other and their communities, and as such we do not tolerate corruption, discrimination, harassment or forced or child labour in any form.
We are committed to an inclusive, safe and ethical workplace as demonstrated within our Code of Conduct and our other corporate and human resources policies. CIBC Mellon complies with Canada's Charter of Rights and Freedoms and all Canadian laws concerning employment and individuals' rights.
As responsible corporate citizens, we work with clients, suppliers, charities and other stakeholders to encourage cultural, economic and social development.
CIBC Mellon's Complaint Handling Process
Have a concern?  Here's how CIBC Mellon can help.
At CIBC Mellon, we are committed to client service excellence, and it is important that we hear your concerns. To help us resolve your concerns, please follow our complaints handling process.
1. If you have a concern or complaint:
If you are a client who encounters a problem or has a concern, we encourage you to contact your relationship manager so that we can address the matter in a timely and efficient manner.
If you are an investor or retiree and you have a concern or complaint, please refer to the contact us section of our website for a list of departments that can assist you.
2. If your concern or complaint remains unresolved after speaking with the appropriate department, please contact our complaints and privacy officer in writing:
Mail:
Complaints and Privacy Officer
CIBC Mellon
1 York Street, Suite 900
Toronto, ON M5J 0B6
CANADA
Tel: 416-643-6484
E-mail: privacyofficer@cibcmellon.com
3. We have engaged the CIBC Ombudsman to provide an independent review process. If your concern or complaint remains unresolved after contacting our Complaints and Privacy Officer, you may contact their office directly:
Mail:
CIBC Ombudsman
P.O. Box 342, Commerce Court
Toronto, ON M5L 1G2
CANADA
Tel:  416-861-3313 or 1-800-308-6859 (from outside the greater Toronto area)
Fax:  416-980-3754 or 1-800-308-6861
E-mail: ombudsman@cibc.com
4. If you feel your concern requires a further independent review, please contact the Ombudsman for Banking Services and Investments:
Mail:
Ombudsman for Banking Services and Investments (OBSI)
401 Bay Street, Suite 1505 
P.O. Box 5 
Toronto, ON M5H 2Y4
CANADA
Tel: 416-287-2877 or 1-888-451-4519 (from outside the greater Toronto area)
TTY Telephone: 1-855-TTY-OBSI (1-855-889-6274)
Fax: 416-225-4722 or 1-888-422-2865
E-mail: ombudsman@obsi.ca
Financial Consumer Agency of Canada 
As a federally regulated financial institution, CIBC Mellon falls within the mandate of the Financial Consumer Agency of Canada (FCAC) for complaints by consumers. FCAC is responsible for ensuring that federally regulated financial institutions comply with federal consumer protection laws, regulations and requirements such as providing consumers with information about complaint handling procedures.
You can contact FCAC directly at any time during the complaint management process:
Mail:
FCAC
6th Floor, Enterprise Building
427 Laurier Avenue West
Ottawa, ON K1R 1B9
CANADA
Tel: 1-866-461-3222 (For services in English)
Tel: 1-866-461-2232 (For services in French)
Tel: 1-613-960-4666 (From within the Ottawa area or outside of Canada)
Fax: 1-866-814-2224 or 613-941-1436
For more information, please visit the FCAC website.
Accessibility for Ontarians with Disabilities Act (AODA) – Customer Service Standard
CIBC Mellon is committed to making customer service accessible to persons with disabilities.  We strive to provide service that respects the dignity and independence of persons with disabilities and welcome feedback about accessibility at CIBC Mellon. 
Feedback, comments or concerns regarding the manner in which CIBC Mellon provides service to persons with disabilities can be directed to CIBC Mellon Corporate Affairs by the means indicated below. 
Corporate Affairs will review the feedback, comments or concerns and will contact the client, as required. 
In Person: CIBC Mellon, 1 York Street, Suite 500, Toronto, Ontario
By Mail: CIBC Mellon Corporate Affairs, 1 York Street, Suite 900, Toronto, Ontario, M5J 0B6
By Phone: (416) 643-5000
By E-Mail: corporate_affairs@cibcmellon.com
Please note that our Accessibility Standards for Customer Service Policy is available upon request.  If you require the Policy in a format other than printed text, we will work with you to provide a suitable format.
Credit Ratings
| Rating Agency | Long-term Deposit Rating | Short-term Deposit Rating | Long-term Issuer Rating | Counterparty Risk Assessment | Outlook |
| --- | --- | --- | --- | --- | --- |
| Moody's | A1 | P-1 | A1 | Aa3 | Stable |
| DBRS | AA | R-1 (high) | AA | - - | Stable |
Source:
Information as at November 19, 2019 for DBRS rating and February 12, 2020 for Moody's rating.
Fraud Prevention
Identity theft
Incidents of identity theft and fraud continue to rise. To protect yourself, please proceed with caution when divulging personal or financial information to any third party.
If you receive a letter requesting payment of funds or personal information, please confirm the sender is a legitimate organization and the information requested is for legitimate purpose.
If you have concerns about correspondence or direct telephone solicitation, please contact Canadian Anti-Fraud Centre, the RCMP or the Office of the Privacy Commissioner to report the incident.
Clear your browser's cache
If you use a public or shared computer to access CIBC Mellon's websites and applications, it is vital that you sign out when you are finished. Once you have signed out, you should delete the browser's cache. The cache maintains a copy of web pages that have been viewed recently.
E-mail fraud (Phishing)
What is phishing?
"Phishing" or "brand spoofing" is the act of sending an e-mail to a user falsely claiming to be a legitimate enterprise in an attempt to scam the user into disclosing private information. Government, financial institutions and online auctions/pay services are common targets of brand spoofing."
How does phishing work?
Phishing e-mails are often sent out as spam to numerous recipients and appear to come from legitimate businesses, sometimes even duplicating legitimate logos and text. Within the message, you may be requested to click on a link that takes you to a fraudulent site or pop up window where you are asked to submit personal and financial information. Messages may imply a sense of urgency or immediate risk to bank accounts or credit cards if you fail to answer, increasing the chances of a response. Special offers and prizes may also be promoted as incentives.
What do phishers do with information?
Phishers can access your accounts using your passwords and other information to wire funds, withdraw money or make purchases. Personal information can also be used by phishers to open new bank or credit card accounts in someone else's name.
What should I look for in a valid message from CIBC Mellon?
CIBC Mellon will never request that you log on to our systems through a link provided within an email directly. Website access should be provided by typing www.cibcmellon.com directly into your browser window.
How can you verify an e-mail?
If you ever doubt the legitimacy of any e-mail claiming to originate from CIBC Mellon, please call or contact CIBC Mellon at:  Corporate.Security@CIBCMellon.com
What you can do
There are lots of sources on the internet to help you look up and gain a better understanding of phishing. One recommended link is: RCMP - E-mail Fraud / Phishing.
Also, Canada's Department of Public Safety and Emergency Preparedness and the United States Department of Justice recommend these three steps to defend against phishing schemes: Recognize it, report it and stop it. 
Lottery or advance fee fraud
Throughout North America, there has been an increase in fraudulent mailed, e-mailed and faxed letters sent to consumers and businesses informing recipients of large lottery winnings or concerning a "request for urgent business transaction."
The scheme, now increasingly carried out via e-mail according to the Canadian Anti-fraud Centre (CAFC), begins once a consumer receives a letter.
You should be wary of any e-mail, mail or fax you receive if it carries any of the following themes that often appear in fraudulent letters. These letters often:
Emphasize the urgency and confidentiality of a transaction.
Stress the importance of trust and honesty in order to make the reader believe there is validity to the letter. 
Refer to known corporations with good reputations to increase the air of legitimacy to the transaction in question. For instance, the writers of these letters will commonly claim to be a doctor and/or a corporate entity with a major foreign corporation.  There may also be some mention of government involvement.
If you respond to these letters, unknowingly requesting more information, the writer of the letter will normally ask for an upfront processing fee or false tax payment. In some cases, there will be a request to arrange a meeting to discuss the transfer of funds to complete the scheme.
Important
CIBC Mellon does not participate in lottery programs or send requests for payment or cheques purporting to be an advance on lottery winning. If you are uncertain if a payment is legitimate, please e-mail Corporate.Security@CIBCMellon.com or contact us using our secure online inquiry form.
If you receive spam e-mails of this nature, do not open the message. You can visit the Canadian Anti-Fraud Centre to learn more.
Governance
CIBC Mellon's corporate governance structure and practices are designed to strengthen the ability of our board of directors and our executives to oversee the management of the organization.
We believe in continually striving to strengthen our corporate governance, ensuring full compliance with all regulatory requirements and risk management initiatives.
To support these efforts, we regularly:
Identify and implement enhancements to our corporate governance structure, and related policies and procedures.
Ensure alignment with our shareholders' (CIBC and The Bank of New York Mellon Corporation) initiatives and processes.
Conduct employee training and testing.
If you would like more information about our approach to corporate governance, please contact corporate_communications@cibcmellon.com.
CIBC Mellon Privacy Statement
At CIBC Mellon your privacy is protected
At CIBC Mellon, an important part of our commitment to you is respect for your privacy.
Keeping your personal information in strict confidence is a cornerstone of our business and an integral part of our commitment to service excellence. To help us meet this commitment to you, CIBC Mellon appointed a Chief Privacy Officer to oversee CIBC Mellon's privacy policies and procedures. Our privacy commitment is described in the following pages.
This Privacy Statement applies to the collection, use, sharing, protection, accuracy of and access to personal information at CIBC Mellon. "Personal Information" means information about an identifiable individual such as contact information, account numbers, or details such as age, marital status, and financial information. This information can be in any form including paper, electronic, video or voice recording. This Privacy Statement does not apply to information about our employees or to information that is not personal information.
Our policies and procedures are in place across CIBC Mellon. Applicable legislation provides for certain exceptions to the obligations discussed in this Privacy Statement, some of which will modify our privacy practices in certain circumstances.
Why we collect personal information
CIBC Mellon occasionally collects your personal information to provide services, or we may collect personal information on behalf of clients, client employees, and/or pensioners when we are providing Trustee or Agent Services. We collect personal information in a variety of ways including trade instructions, verbal interaction, online activities and other documentation that you provide to us. This includes information that your web browser, device or other web technologies, such as cookies and web beacons, may provide us. We may also receive personal information from firms that assist us in administering your account and processing transactions on your behalf. Some examples of types of personal information we may be required to collect include an individual's name, address, telephone number, social insurance number, tax identification number, asset holdings, identification documents or other information necessary to perform the services on your behalf or as permitted or required by law.
CIBC Mellon will make all reasonable efforts to limit collection of personal information to information that is required for valid business purposes or to comply with legislation and a reasonable person would consider appropriate in the circumstances.
How we use personal information
In general, CIBC Mellon uses personal information to:
Provide services, administer accounts, carry out your directions, respond to your inquiries and perform necessary tax reporting functions
Contact you regarding your account and services and verify your identity when you contact us regarding your account or services
Meet legal or regulatory requirements and industry practices applicable to services provided
Measure website usage and improve functionality
Maintain business records for reasonable periods, or as required to meet legal or regulatory requirements, and to generally manage and administer our business.
Some examples of the specific ways we use your personal information include:
Trustee Services
CIBC Mellon uses personal information when an individual appoints us as his or her trustee for a retirement savings or other similar plan. This may occur when an individual purchases such a plan through a broker or financial intermediary who engages CIBC Mellon to act in the role of trustee and enter into declarations of trust with its customers to establish such plans.
Agent Services
CIBC Mellon uses personal information when a corporate, business or governmental client has hired us to handle information for them. A client might hire us as a plan or trust record keeper, plan administrator, or they might ask us to perform trust, asset servicing or mailing services. Such activities may include the processing of plan holder or unit holder transactions or payments, the administration of pension benefit payments and processes, and recordkeeping associated with these activities.
Voice Recordings
CIBC Mellon has telephone assistance lines which support various Trustee and Agent Services. When you call in to one of these lines, your call is recorded. This helps protect both you and us by providing a record of the conversation. It also helps us monitor the quality of service we offer.
CIBC Mellon Website
CIBC Mellon may use your IP address to diagnose problems with our servers, to understand the geographical location of our visitors and to enhance our websites (an IP address is a unique identifier for a device on the internet). In addition, personal information may be requested via the website if a visitor chooses to respond to online surveys, send CIBC Mellon an email message or use one of our website tools.
In some cases, we may collect information about you that is not linked with an identifiable individual. Examples of this type of information include the Internet browser you are using, the type of operating system, the domain name of the website that linked you to our site, and the pages you visited while you were using the website. When collected, we use non-personally identifiable information in a non-identifying, anonymous and aggregate form to determine the overall reaction to various sections of the website, measure the effectiveness and usefulness of various pages and to improve the flow and interconnectivity of the site.
When you view our websites we may also store information from time to time on your computer. This information is stored in the form of "cookies" or "web beacons". A "cookie" is a small file placed on your device when you visit certain websites. "Cookies" allow us to tailor the website or advertisement to better match your interests and preferences. "Web beacons" are tiny graphic images placed on our website pages or in our emails. They may be used to measure response rates to our communications and to help us to improve our web pages and promotions. With most Internet browsers you can block, receive a warning or erase all "cookies" from your hard drive. Please refer to your browser instructions or help screen to learn more about these functions.
CIBC Mellon websites may contain links to non-CIBC Mellon websites. CIBC Mellon is not responsible for the information and privacy practices of these websites. We recommend that you read the privacy policy of each of these websites to learn about its information and privacy practices before you provide any personal information.
Who we share personal information with
CIBC Mellon will not share or disclose any personal information that we have collected to anyone except as permitted by this Privacy Statement or as required to comply with legal and regulatory requirements and in a manner consistent with industry practices. Some examples of specific ways we may share your personal information include:
Use of another company to process information.


In providing any of the Trustee Services or Agent Services set out above, personal information may be shared with related, affiliated companies (including parent companies) or third parties who have been retained by CIBC Mellon to assist us in carrying out administrative or technological functions. For example, performing certain database management, maintenance or processing functions, operating recordkeeping systems or printing tax forms. This outside company might be in Canada or might be in a foreign jurisdiction, such as the United States. Personal Information may become subject to the laws of that jurisdiction, including those laws governing disclosure. When CIBC Mellon uses such a company, we select the company carefully and require that it uses standards comparable to ours, subject to requirements in foreign jurisdictions applicable to those organizations.

Must disclose information for legal reasons or regulated industry practices.


We may be required to share information by law (including tax reporting, anti-money laundering, terrorist financing and securities legislation in Canada and other countries, including the United States), by court order, or to a regulatory authority or to a successor trustee or agent. We may also disclose certain personal information to corporate, business or government bodies to enable them to comply with similar legal and regulatory requirements applicable to them. Our policy is to release information only to the extent required to fulfill these requirements and meet industry practices.

When CIBC Mellon is processing information for another.


When someone hires us to process information for them, we will share that information with them. Examples include pension plan sponsors and investment fund managers.

Enter into certain business transactions.


Personal information may be used by CIBC Mellon and disclosed to parties connected with the contemplated or actual financing, securitization, insuring, reorganization, sale, assignment or other disposal of all or part of CIBC Mellon or our business or assets.
How you consent to the use of your personal information
By appointing CIBC Mellon to perform Trustee or Agent services, you consent to CIBC Mellon's collection, use and sharing of your personal information as described in this Privacy Statement.
Consent can be express or implied. Express consent can be verbal or written. For example, an application for registration of a retirement savings plan may contain a written consent for our use of your information to carry out the role of a retirement savings plan trustee. Or you might consent to release the information over the phone. Consent is implied when we can reasonably conclude that you've given consent by an action you've taken or not taken, or where the context reasonably requires that we have and use information to carry out what you have asked us to do.
You can withdraw your consent any time after you've given it to us by contacting our Privacy Officer, provided there are no legal or contractual requirements to prevent this and on reasonable notice. If you do not consent to certain uses of information or if you withdraw your consent, we may not be able to provide a particular service. If so, we'll explain the situation to you to help you with your decision.
CIBC Mellon may be required or permitted under statute or regulation to collect, use or disclose personal information without your consent, for example to comply with a court order, to comply with local, federal or foreign regulations or a legally permitted inquiry by a Canadian or foreign government agency, or to collect a debt owed to us. When someone hires CIBC Mellon to process your information for them, you may have provided them with express or implied consent to share that information with CIBC Mellon so that CIBC Mellon can carry out the information processing. This is in accordance with requirements they may have to obtain consent. Once it is shared with us, we will safeguard it and handle it in accordance with this Privacy Statement.
Protecting your personal information
CIBC Mellon takes the protection of your personal information seriously. We will keep your information in confidence and will make every reasonable effort to prevent unauthorized use, sharing, loss or theft of information. We regularly audit our security procedures and assess their effectiveness and appropriateness.
Our employees and agents who have access to your personal information are made aware of the importance of keeping it confidential. Each employee must certify annually that he or she has maintained the confidentiality of personal information entrusted to him or her. CIBC Mellon has procedures in place to assist our employees in complying with our policies and our internal auditors monitor the adherence to these policies and report any findings to a committee of the Board of Directors of CIBC Mellon.
CIBC Mellon uses multiple layers of protection when you access any of our online products or services, including web browser encryption, firewalls and monitoring.
We keep your information only so long as we need it for the services we've been hired to deliver, subject to reasonable business record retention policies and legal requirements. We have standards that meet these requirements and destroy information or render it anonymous when it is no longer needed.
Accessing Your Personal Information & Maintaining Accuracy
CIBC Mellon will maintain your control over and access to your information.
Upon written request, you can check your information to verify, update and correct it, and have obsolete information removed. There is no charge for verifying or correcting information. Depending on the circumstances, there may be a charge if you want a copy of records or if special expense is involved in retrieving your information. We will advise you of any charges in advance.
CIBC Mellon will promptly deal with your request to see your information within 30 days. If we need to extend the time, we'll notify you of the reasons for the extension and your rights under applicable legislation. If we have to refuse the request, we'll tell you why (subject to any legal restrictions).
Whenever possible and appropriate, we'll correct any information we have shared with any other organization. If we've received the information from another party, if possible, we'll let you know the name and address of the party so that you can ask them to correct it (subject to any legal restrictions).
There may be files that comingle information about you and other people which is confidential, the property of CIBC Mellon or other clients, is protected by solicitor-client privilege or otherwise not subject to access. Because we value everyone's confidentiality and legal rights we cannot make these files available outside of CIBC Mellon or our related companies (including parent companies). However, where we can, through reasonable efforts, separate your information from the information of others without affecting another's confidentiality or legal rights, we will make available to you your information contained in the files.
Addressing Any Privacy Concerns
If there are any questions or complaints about this Privacy Statement, or practices related to managing your personal information that have not been answered, please let us know right away. In most cases, a complaint, question or concern can be resolved simply by talking to us about it.
CIBC Mellon is committed to treating everyone with the greatest respect and consideration and to providing the highest level of service. Even so, from time to time there may be a misunderstanding, or someone may feel treated unjustly. Whatever the circumstances, resolving the problem is our primary concern. Any questions or concerns regarding your personal information or regarding our personal information policies or procedures, or requests to withdraw consent can be directed to our Privacy Officer by any of the following means.
By Mail:
CIBC Mellon Privacy Officer
1 York Street, Suite 500
Toronto, Ontario
M5J 0B6
Canada
By Phone: (416) 643-6484
By E-Mail: privacyofficer@cibcmellon.com
This Privacy Statement is effective as of January 31, 2018. We may change this Privacy Statement from time to time, and, if we do, the most current version can be obtained by contacting us as above, or by accessing our website www.cibcmellon.com. This policy applies to CIBC Mellon Trust Company and CIBC Mellon Global Securities Services Company.
Throughout this document, the words "we" and "us" refer to CIBC Mellon. The words "you" and "your" refer to CIBC Mellon clients, former clients, potential clients, clients' employees, as well as visitors to the CIBC Mellon website or persons who otherwise provide personal information to CIBC Mellon.
CIBC Mellon Trust Company - Regulatory Disclosures
The following information relates to CIBC Mellon Trust Company (CMTC) which is a federally regulated financial institution, and supervised by the Office of the Superintendent of Financial Institutions Canada (OSFI). For regulatory capital purposes, CMTC has elected to apply the basic indicator approach for operational risk and the standardized approach for credit risk. CMTC is a privately and jointly held company of CIBC and BNY Mellon. The following disclosure is based on its regulatory capital disclosure, and is not considered proprietary.
CMTC manages risk within tolerance levels established by our management committees and approved by the Board of Directors and its committees. This risk assessment is performed in conjunction with an assessment of CMTC's capital position to support current and future activities. CMTC's risk management program is administered by a separate, independent risk management group and is achieved through a comprehensive framework of measurement, monitoring and control policies, procedures and standards. In addition, key risk management policies are approved or renewed by the applicable board and management committees regularly. CMTC does not actively grant credit but manages the credit risk associated with its investment portfolio through its credit risk management policy and the asset and liability committee (ALCO). 
Regulatory capital and leverage ratios disclosures under Basel III: